Mobility and engagement at the push of a button
eventcontainer, showroom, glascontainer, modulbox is all in one
Modulbox MAX
The pop-up systems that makes your operations easy.
All-round product for Roadshows, Exhibitions, indoor and outdoor LiveCom events.
When convenience and mobility is paramount, our ModulBox is the answer. Suitable for both indoor and outdoor activations, the Modulbox can be branded and set up as simply or as elaborately as required, it then folds down to a cube and can be transported on its own trailer, an ideal solution for travelling roadshows.
Rental and purchase
Dry or serviced hire of our mobile showroom, eventcontainers as modulbox possible.
1 man handling
Build up and dismantling by 1 person is ideal. No third parties involved, no waiting with modulbox.
Build up within 1 to 2 hours

imagine what happens with your operational budget if you only need 1 to 2 persons that can set it up in 1 to 2 hours.
Multibrandable

Aufbau in 45 Minuten mit nur einer Person! Dann nutzen Sie gerne folgendes Anfrageformular um erste Informationen zu erhalten.
Eye level communication
More traffic due 'Open communication' platform, wheelchair accessible .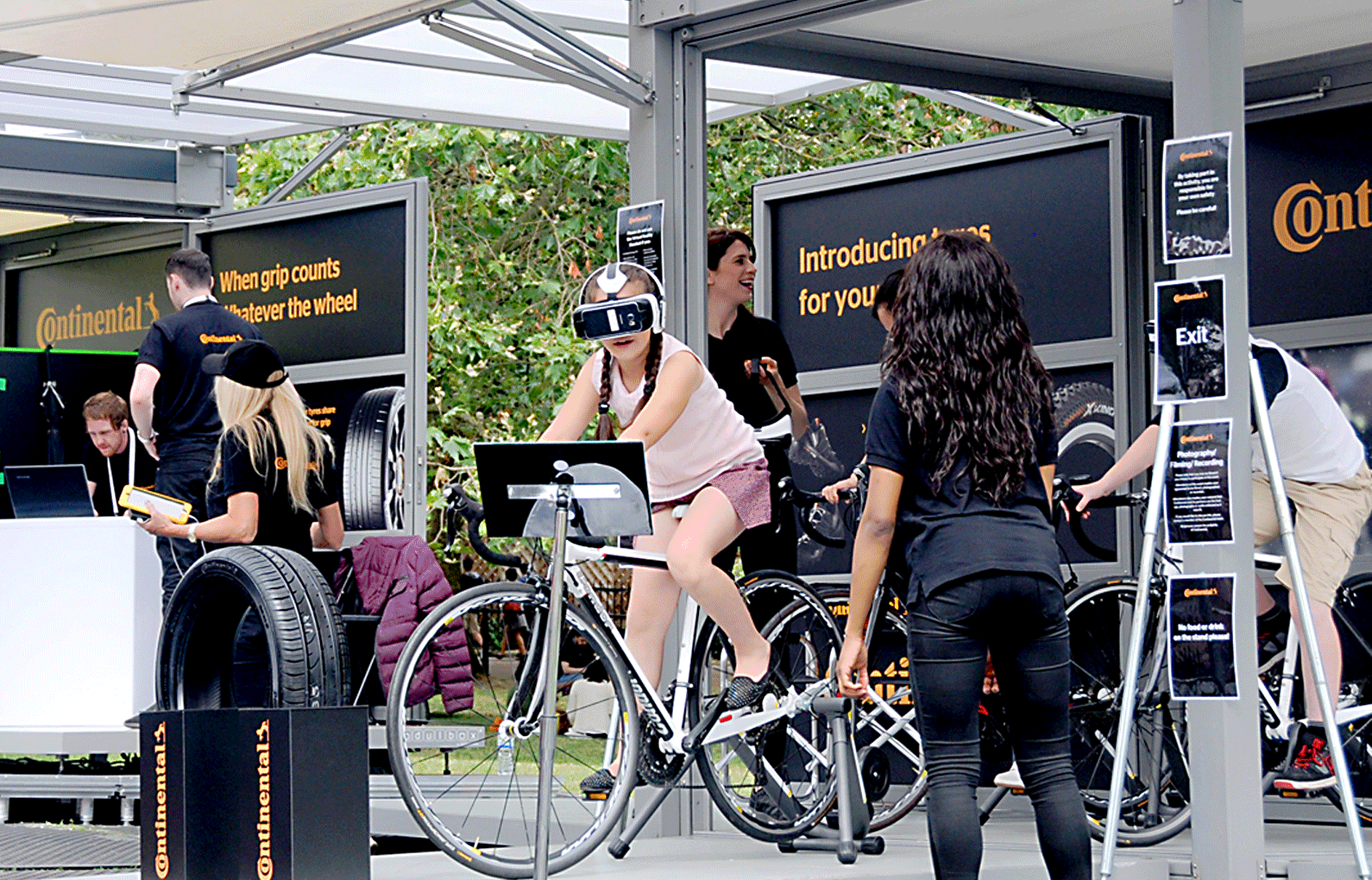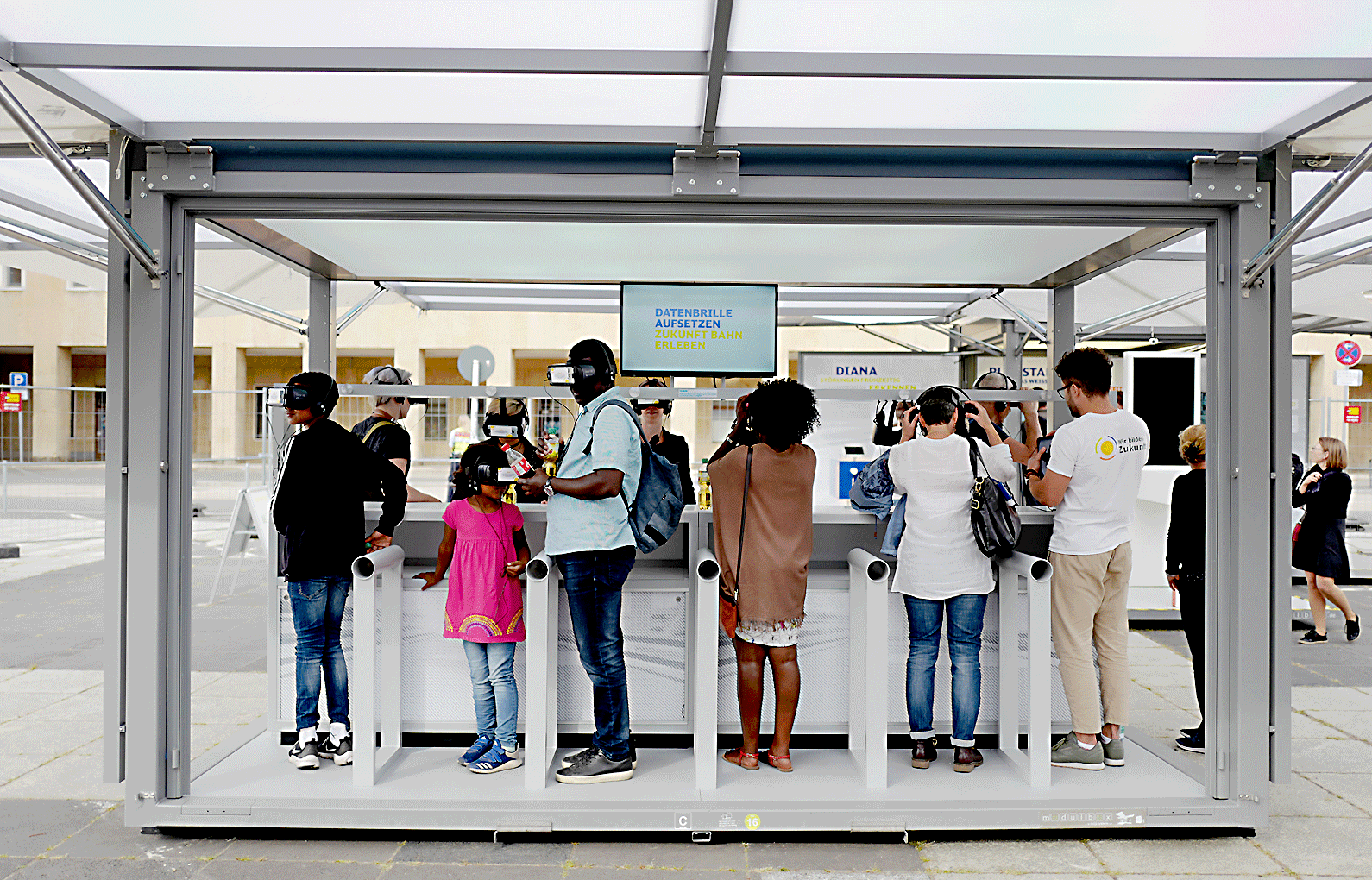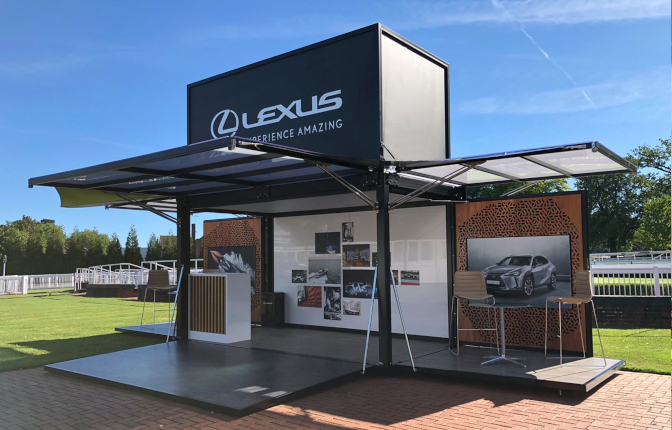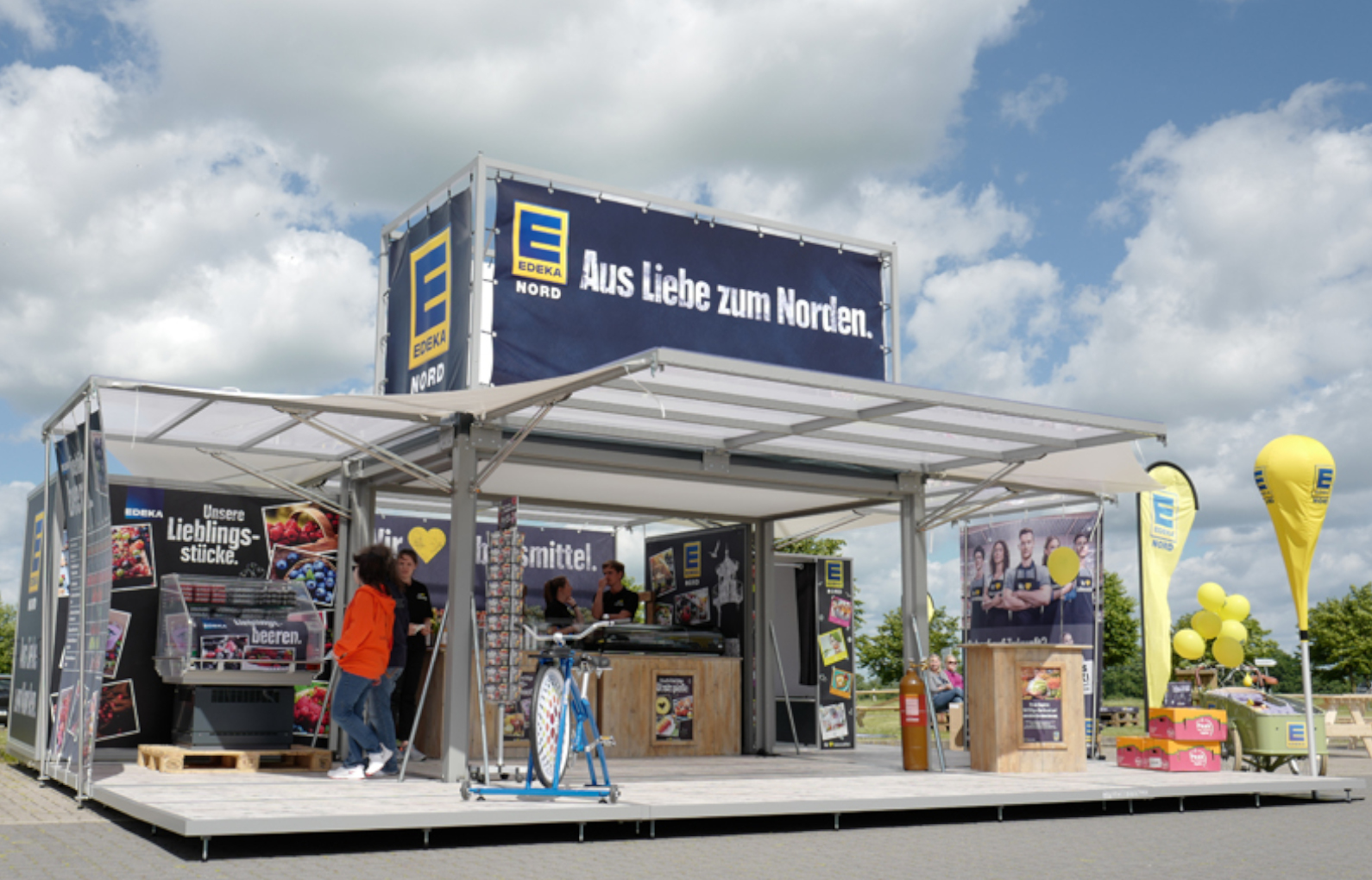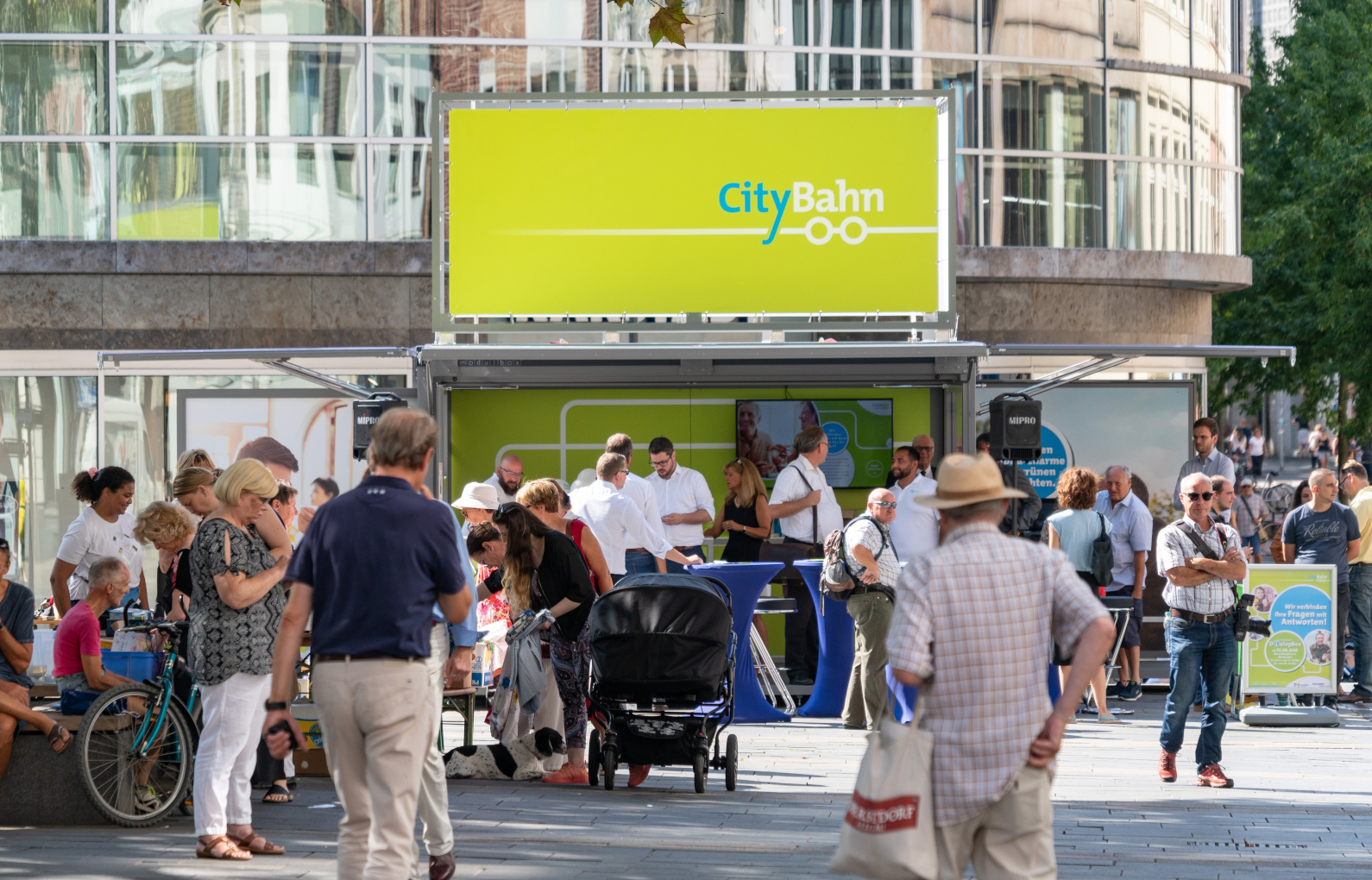 Multiple configurations with 1 product
Sited at ground level and opening on multiple sides, our mo systeme line-up comes in a range of sizes and shapes to create impact and attract attention, increasing campaign footfall through open communication.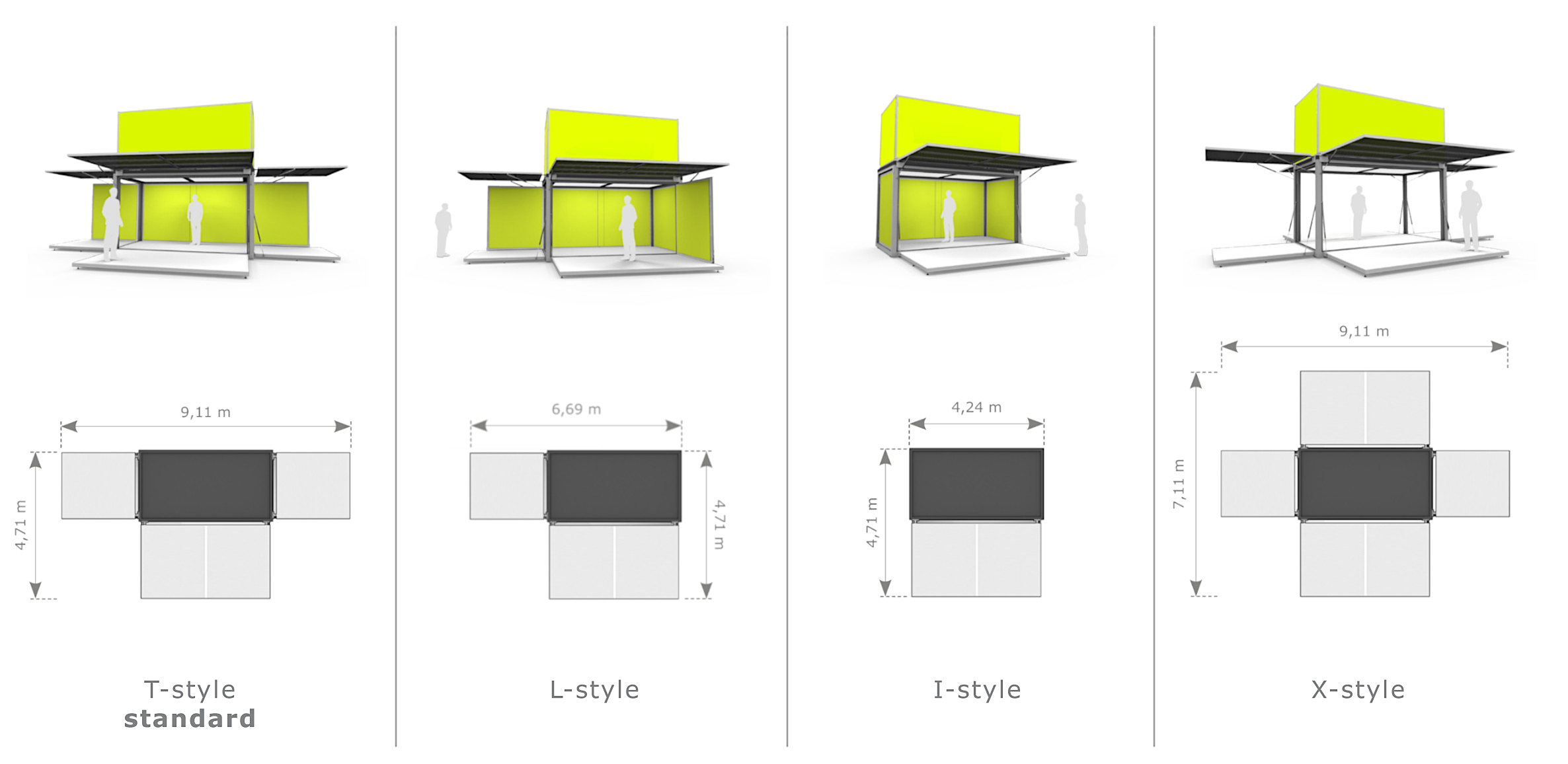 Trailer always included

No plant or heavy goods vehicles required.
Options and Add ons

modulbox allows an endless range of add ons, bar, TV, LED screens,powerwall, DJ roof, Terrace, have a look  here.
Allowed in City centers

Best suited for city centre and pop-up activations, they can be installed with minimal resource, placing your campaign in the heart of the action in no time.
 Sustainable materials

Reusable branding. No cranes and heavy vehicles needed.
Safe and secure

Engineered to the highest standards. The modulbox is lockable, weatherproof and secure.
"Caring for our environment is a top priority for mo systeme. We develop products with a high sustainability factor, which means that our products are durable and highly recyclable."
All floors, doors, canopies, roofelements and transportcover can be branded

Combining modulboxes creates a world of mobility. Sponsorvillages, containercities and outdoor exibitions are getting much more effizient and costeffective. It brings back the creativity in physical brandawareness.